ONE NATION UNDER GOD-MAY IT EVER BE SO
I pledge allegiance to the flag nd to the nation
for which it stands, One nation.UNDER GOD,
indivisable with liberty and justice for all.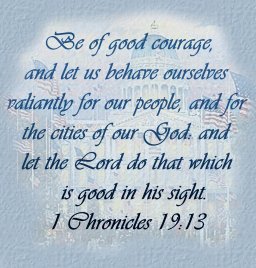 There I have said it good and loud
Yes, I said it and I'm proud
This wonderful country on which you would trod
Is truly one nation-AND IT IS UNDER GOD!!!!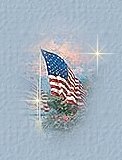 Now you may think that you are smart
Because you choose to take the devil's part
Do you not believe in the Golden Rule?
If that's how you feel I think you're a fool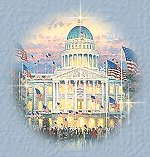 My child has the right to stand and say
ONE NATION UNDER GOD any time of the day
If you choose to teach your child that's not so
That's also your GOD given right you know


I want my children when they are old enough
To know all about our GOD and His love
If that is not what you want yours to do
Then I feel sorry for them-and for you too


I'm usually a pretty easy going man
And try to get along with people the best I can
But sometimes people do something so bad
I find myself getting fighting mad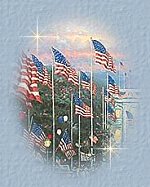 And though I Know you don't want me to
I am going to say a prayer for you
You see I happen to know He loves you too
In spite of what you are trying to do
Father forgive me and forgive them too
For they know not what they do


ONE NATION UNDER GOD-MAY IT EVER BE SO
Author ~ Jack Young(c)
Used with authors permission
Please if you'd like to use poem
email Jack to ask
permission Jack Young